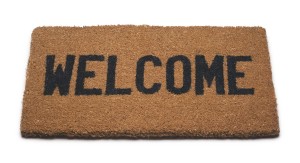 This is the new home of Graeme Codrington's blog on the future of Christianity, emerging church, missional theology and all things spiritual.
I am a business strategy consultant, living in Johannesburg, South Africa. My focus is on helping organisations to understand the forces that are shaping the future of work, and working with them to develop practical responses to the trends that will disrupt their industries in the next decade. I work with a number of business partners in TomorrowToday Global, a company I co-founded in 2002. I blog on issues relating to these trends here, and have a Twitter feed here.
In addition to doing Chartered Accounting articles at KPMG and a Bachelor of Commerce (with majors in accounts, business economics and business information systems) and a Doctorate in Business Administration (majors in leadership and future studies), I also have a Bachelor of Arts (major in theology), an Honours in Theology (major in youth work) and a Masters in Diaconology (a combination of theology and sociology). I have worked as a youth worker, honorary youth pastor, articled clerk, auditor, computer trainer and solutions developer, strategy consultant, futurist and professional speaker.
My church background includes Salvation Army, Brethren, Church of England (while living in London), Baptist, Methodist and independent. I was ordained into Baptist ministry in South Africa in 1999. I left the Baptist church a few years later, in protest to both their treatment of female pastors and their unwillingness to even engage in dialogue on homosexuality issues. I now worship at a Methodist church in Johannesburg, and have qualified and been accepted as a local preacher and elder in this tradition. My wife was the campus pastor of our church, until Covid caused the Methodist church to shut our small community down. We now gather together with a small group of Christians in Johannesburg and call ourselves, "We Are Church".
I have been blogging on the issues related to "a new kind of christianity" for over 20 years, with a long archive at this site and elsewhere. This blog is home to my musings on this topic, with a particular focus on saying things to the church that it should be hearing but is not. I have a particular passion for diversity and inclusion, especially LGBTQI inclusion in the church.
Enjoy it, and contribute to the conversations!