It is my contention that one of the foundational problems with the conservative arm of the Christian church is a seriously problematic relationship with sexuality. This affects everything from the church's views on contraception and abortion to female leadership and gay marriage. Each of these issues is huge, of course, and deserving of in-depth discussion and consideration. That is not the intention of this post.
What I did want to point out is that the conservatives (mainly the Reformed conservatives) don't even know what they don't know about this issue. And I want to ask all of you who are willing to engage with discussions about sexuality (especially female leadership and homosexuality) to ask whether you're happy being in the same camp as Reformed conservatives.
look at Exhibit A: this photo: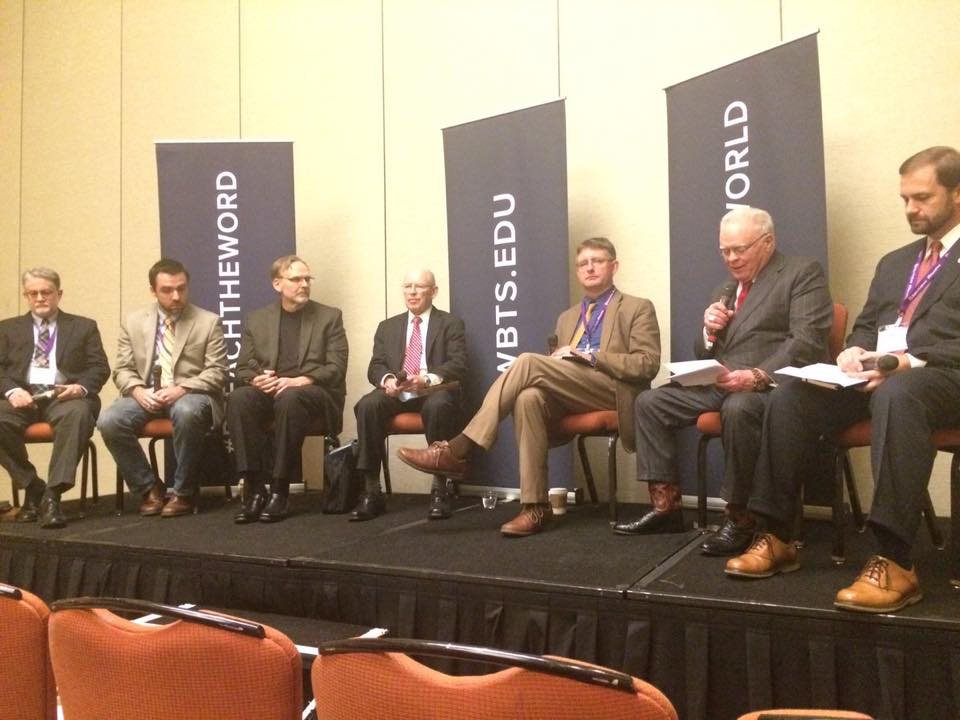 This picture was taken last week at The Evangelical Theological Society's 68th annual meeting in San Antonio, November 15-17, 2016. It was a panel discussion on the topic of "The Trinity and Gender". Participants were (pictured left to right): Bruce Ware, Matthew Emerson, Malcolm Yarnell, Wayne Grudem, Fred Sanders, Paige Patterson and Evan Lenow.