I spent the first 25 years of my life at a church where women were not allowed to be pastors, elders or leaders in any way. I spent nearly a decade of that time passionately defending this position, and even left the church of my childhood in protest when they changed their constitution to remove all gender references in leadership appointments. I felt strongly about it. I acted on my beliefs and convictions.
But I was wrong.
During the course of nearly nine years of formal theological training, including a degree and two post graduate qualifications, I came to realise that my interpretation and application of Scripture did not stack up. I changed my position completely.
I therefore have deep connection to both sides of this issue, and have spent many years considering it. One of the people who has most recently made an impact is someone I quote quite a bit on this blog (only because I think she's (1) right, (2) smart and (3) articulate) is Rachel Held Evans. Rachel spent a year living "Biblically" as a woman as part of a grand experiment to see if the Bible's instructions to and about women can be taken literally (as many insist they should be). Her wonderful book, "A Year of Biblical Womanhood" traces her monthly focus areas, and both humorous and poignant attempts to understand the Bible. It's well worth a read.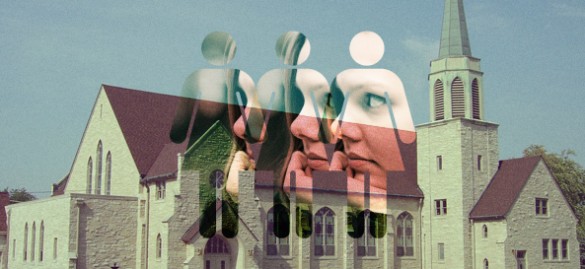 Rachel's blog continually returns to this topic, as it remains a key area of division and confusion in many churches today. In the past few weeks she has focused her attention (again) on the so-called "household codes" as a key to interpreting what the New Testament has to say about women and their role in spiritual communities. I think she is spot on about this – once you see the context in which Paul and others were writing, and understand how their instructions match up against what was being said in society at the time, I think there is only one answer, and that is to let women lead – as equals with men. Of course, this also has implications for how Christian homes are structured and the relationship between husband and wife as man and woman.
But why don't you read what she's written and make up your own mind:

If you have the time, check out the additional resources she has suggested this past week – see her list here.
And then also look at the archives on her blog on the issue of mutuality.
These are amazing resources and deserve serious attention.