Originally posted on 11 Nov 2009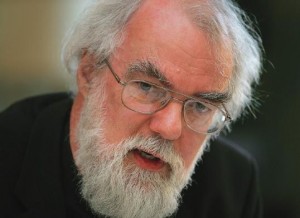 Recently, Dr Rowan Williams gave an excellent speech on the issue of our responsibility towards Creation and a Christian response to environmental crises. The Bible has a clear message about caring for the environment – not just for the here and now, but also because at the end of time this planet will be renewed and restored to pre-Fall glory and be the paradise heaven of God's Kingdom.
I don't agree with everything Dr Williams says, but his message is well made and worth listening to. You can read it on his own website, listen to it online (42Mb MP3), or see an extract below.
Continue reading The Archbishop of Canterbury on Global Warming →