Originally posted in 2002, and then updated in July 2009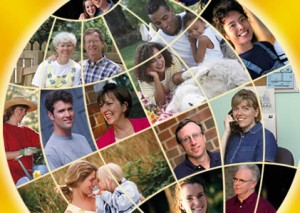 It has been a tremendous privilege over many years to be able to (almost) seamlessly blend my ministry and work aspirations. This is something many people spend their whole lives striving for – to integrate what they do for a living with the passion in their hearts. I fell into this very young, and have been privileged to continue to do so.
Specifically, the work I do on different generations, and seeing the world through other people's eyes (see http://www.graemecodrington.com) has application in many different areas – from schools and churches, to marketing and HR departments of large corporates, and even government institutions, too.
A few things have happened recently to remind me of work I did a number of years ago on evangelising the next generation. I wrote a chapter on "Generations at church" in my 2004 book, "Mind the Gap". Now, EE3, the global evangelism movement, will be providing my book to its members. I have also been in contact with the organisers of the upcoming Lausanne Congress on World Evangelisation, to be held in Cape Town 2010.
So, previously unpublished on this blog, is an article I wrote in 2000 for the Billy Graham Evangelistic Association magazine.